Plastic Surgeon Lawrence Tong, M.D., F.A.C.S., F.R.C.S.C.
'A uniquely qualified, double board-certified plastic surgeon with years of cosmetic surgery practice experience in the United States, now practising in Toronto.'
Origins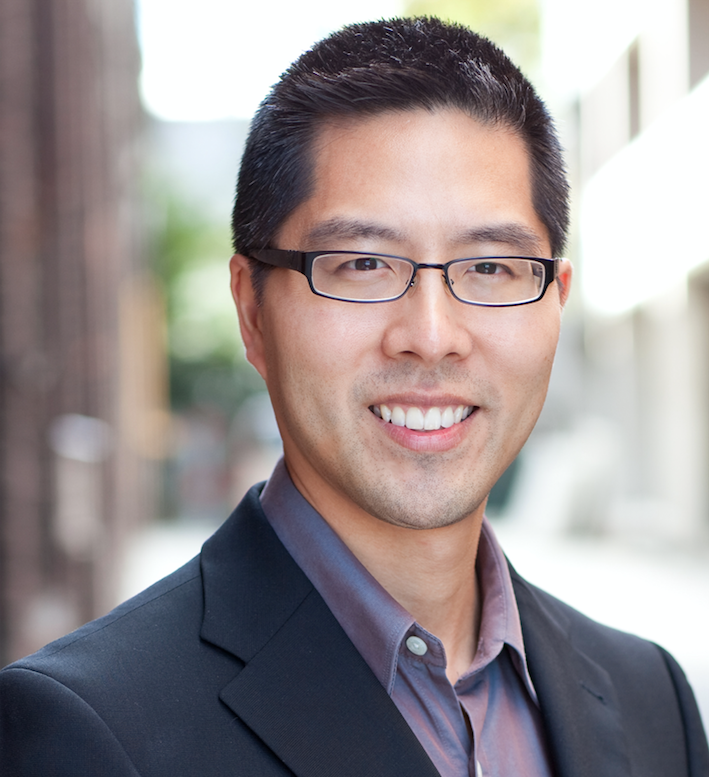 Dr. Lawrence Tong was born and raised in Toronto, a son to immigrant parents who sought a better life in Canada. Dr. Tong attended undergraduate studies at the University of Western Ontario and medical school at the University of Toronto.
To pursue his dreams of becoming a surgeon following medical school, Dr. Tong went to the world-renowned University of Michigan Medical Center in Ann Arbor, where he underwent training in Plastic and Reconstructive surgery.
The University of Michigan Medical System consistently ranks as one of 'The 10 Best Hospitals in the United States' by US News & World Report, ranking #6 overall in 2017-2018. Widely recognized as one of the best plastic surgery training programs in the United States, the U of M program enabled Dr. Tong to acquire his surgical skills and refine his clinical acumen.
After finishing the seven-year plastic surgery training program, Dr. Tong went to practise at one of the largest and busiest cosmetic plastic surgery practices in the state of Michigan, where he built a thriving practice and a loyal patient following.
Transitions
During his ninth year of practice, Dr. Tong decided to return to Canada to be closer to his family. He chose to set up his exclusive Toronto cosmetic surgery practice in the upscale Yorkville neighbourhood.
Dr. Tong used his accumulated knowledge and experience in America to conceive a full service Cosmetic Plastic Surgery Clinic that provides the highest quality surgical services and amenities possible.
His purpose was clear and underpins our mission at Yorkville Institute of Plastic Surgery: To provide our patients with an exceptionally superior cosmetic surgery experience, from beginning to end… and beyond.
Investigator and Teacher
Not limited to the clinical realm, Dr. Tong has been active in plastic surgery research and education.
While in practise in Michigan, he was part of the Providence Hospital/Wayne State University Plastic Surgery teaching staff, where he mentored, taught, and lectured plastic surgery fellows-in-training. Dr. Tong regularly attends plastic surgery conferences and symposia in order to keep abreast of the latest scientific findings, technologies, and trends in plastic surgery.
Dr. Tong was recently invited as a presenter for the 'YPS Fresh Faces Panel' at the 2010 national meeting of the American Society of Plastic Surgeons, held in Toronto. At that same meeting, he was also invited to be a co-moderator for the meeting's Aesthetic Surgery research papers presentations panel.
Why Choose Dr. Tong?
'Training Pedigree, Sub-Specialization, Experience, Professionalism, Compassion, and Results… all things that should matter to you.'
Patients have many choices to consider when seeking the best plastic surgeon in Toronto. Dr. Lawrence Tong possesses a unique combination of skill, knowledge, and experience that you should consider for your choice.
Dr. Lawrence Tong:
Is a Certified Specialist in Plastic Surgery by the Royal College of Physicians and Surgeons of Canada
Is Board Certified by the American Board of Plastic Surgery
Sub-specializes exclusively in Cosmetic Plastic Surgery of the Face, Breast, and Body
Attended the premier academic institution for plastic surgery training in the United States, the University of Michigan
Established his practice in the United States and worked for close to a decade before returning to Canada
Has carefully honed his skills with thousands of successful procedures and countless satisfied patients in the United States and Canada
Continuously attends educational seminars and conferences to learn about the latest technology, techniques, and trends
Performs surgery in a CPSO accredited surgical facility

— 

a benchmark of quality care
Personally performs all procedures, including injectables such as BOTOX® Cosmetic and JUVÉDERM®
If you desire an approachable, skilled, and down-to-earth physician, Dr. Tong's professionalism and caring manner will definitely satisfy your requirements. Ultimately, as many of his patients will attest, his surgical results speak greater volumes about his abilities than any other factor. One should recognize that training, experience, and surgical outcomes are crucial factors when looking for one of Toronto's top plastic surgeons. If these factors are important to you, then consider seeing Dr. Tong about your particular plastic surgery needs.
We are a Different Type of Practice
In addition to Dr. Tong's credentials, knowledge, and skill, the way we run our practice is clearly different from a typical physician's office. At Yorkville Institute of Plastic Surgery, our focus is on the complete patient experience— that includes everything that occurs before, during, and after your surgery. Our practices and policies are designed and implemented to help make your experience easier, more efficient, and more exceptional in every way.
Yorkville Institute of Plastic Surgery Advantages:
Minimal wait times to schedule appointments (usually within a few days if needed)
Minimal to zero wait time in the office; keeping a timely schedule is our priority
An elegant yet comfortable office with many patient amenities, including aesthetic skin services
Friendly, straightforward, and education-focused consultations with Dr. Tong

—

not a nurse or salesperson
Dr. Tong pays a great deal of personal attention to every patient, as if you are his only patient
He personally attends to all of the details of your care, including thorough attention to surgery planning, performance, and follow up
Patients' phone calls and questions are encouraged. Dr. Tong promptly returns patient calls and will personally call you at home to check on you after any procedure
After your consultation with Dr. Tong, we are confident that you will feel he is perfectly suited to help with your concerns. This is a no-risk decision for you, as your consultation fee is credited towards any surgery, procedure, or injectable you undertake with him. Take the time to become educated about your plastic surgery options. We are confident that you will be delighted you did so.
Uniquely Qualified
Dr. Lawrence Tong is board-certified in plastic surgery by:
The American Board of Plastic Surgery
The Royal College of Physician and Surgeons of Canada
This makes him one of a select group of physicians with American practice experience and dual country board certification.
He is a member of the American Society of Plastic Surgeons (ASPS), and the American Society of Aesthetic Plastic Surgeons (ASAPS). Dr. Tong is exceedingly experienced in all facets of aesthetic (cosmetic) plastic surgery. He offers breast enhancement (Breast Augmentation with Implants, Breast Lift, Breast Reduction), facial rejuvenation surgery (Facelift, Neck Lift, Blepharoplasty, Rhinoplasty), and body contouring (Liposuction, Tummy Tuck, surgery after massive weight loss). He also personally performs all non-surgical injectables, such as BOTOX® Cosmetic, JUVÉDERM®, Restylane®, and Restylane® Lyft, at his Toronto plastic surgery office.
If you have been looking for the 'right' plastic surgeon for you, consider Dr. Lawrence Tong. He has the competence, compassion, experience, and skill that patients look for when seeking a premier cosmetic plastic surgeon. Take the opportunity to speak with him about your specific cosmetic surgery concerns. We are sure that you will be pleased you did.
Click on an image below to enlarge:
Dr. Lawrence Tong has either authored or reviewed and approved this content.