Introduction
Are you concerned about loose or flabby skin on your thighs? Sagging most commonly occurs at the inner thighs, and can be corrected with a Thigh Lift. The skin and soft tissues on your thighs can sag because of lost elasticity due to, among other factors, weight gain/weight loss, aging, sun exposure, and genetics. Dr. Lawrence Tong, can guide you in deciding whether a Thigh Lift is an option to consider. There are two different techniques of Thigh Lift: one that uses a short, horizontal groin scar (Mini Thigh Lift) and another that uses a vertical thigh scar (Vertical Thigh Lift).
Sagging of the outer thighs is less common, and is almost always associated with significant weight gain followed by loss. Sagging of the outer thigh is corrected by undergoing a Lower Body Lift procedure.
The Aesthetically Ideal Inner Thighs
Ideally, the inner thighs should have skin that is smooth, tight, and firm. There should be a mild to moderate layer of fatty tissue, and the inner thighs come together, but ideally do no touch each other. With weight changes and loss of skin elasticity, the thighs skin may become loose, wrinkled, or rub together. A Thigh Lift can help correct these issues.
Is a Thigh Lift the right procedure for me?
A Thigh Lift can help make the thighs look sleeker, smoother, and shapelier. It accomplishes this though a combination of Liposuction and skin removal. There are two types of inner Thigh Lift:
a short scar technique (Mini Thigh Lift)
a vertical scar technique (Vertical Thigh Lift)
The short scar technique uses an incision along the groin line, and improves wrinkling of the upper third of the inner thighs. The vertical scar technique utilizes an incision along the entire inner thigh, and improves wrinkling/loose skin of the entire inner thigh, down to the knees. The vertical incision allows for much more skin removal when compared to the short scar method, and more improvement achieved. Both methods have a component of Liposuction which helps to de-bulk the fat, and provide a sleeker smoother appearance.
Who is a candidate for Thigh Lift?
Patients can be either young or old, but should be generally healthy and fit. A body mass index (BMI) less than 35 is required, and less than 30 is ideal. Smokers need to quit at least 2 weeks prior to surgery, and not resume after a Thigh Lift has been performed.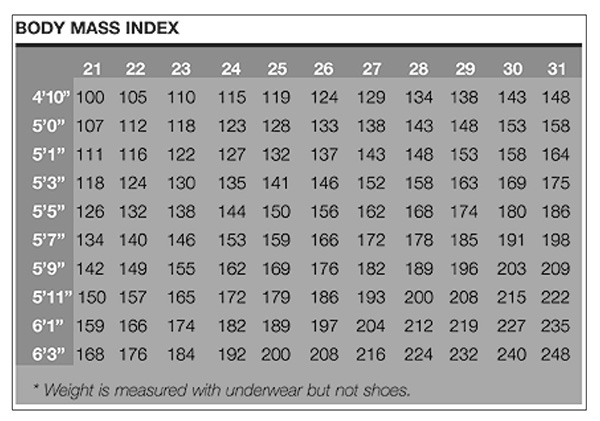 Best for Mini Thigh Lift
Patients who have laxity limited to the upper 1/3 of the inner thighs are the best candidates for the short scar (Mini Thigh Lift) technique These patients usually have laxity related to age, moderate weight gain, or sun damage.
Best for Vertical Thigh Lift
Patients who have undergone significant weight loss (e.g. post bariatric surgery) are more likely to be candidates for the vertical scar technique because of the need for tightening along the entire length of the thigh.
Important Considerations With a Thigh Lift
Don't have the Wrong Operation
The short scar technique (Mini Thigh Lift) only improves the upper 1/3 of the thigh. A common surgical error involves believing that the Mini Thigh Lift will be able to improve more than improve the upper 1/3. Although simulating the procedure with your hands gives the impression that it can do more, the reality is that post-operative relaxation of the skin will eliminate any post-surgery improvements beyond the upper 1/3.
The Vertical Technique uses a Long Scar
Use of the vertical scar technique will produce a visible scar when wearing shorts or above the knee hemlines. This should be taken into consideration when contemplating the surgery. Most patients who need the procedure, however, gladly make the trade-off in order to attain smoother and thinner looking thighs.
Relaxation of the Skin Occurs Post Surgery in Weight Loss Patients
Patients who have sagging of the thighs have decreased skin elasticity; this is particularly true for massive weight loss patients. The skin stretches more easily; the effect is that the taut appearance of the thigh may loosen up somewhat after surgery. Dr. Tong performs the Thigh Lift by making the skin fairly tight (within appropriate surgical limits), but there is always some relaxation to be expected a few months after surgery.
Incisions for Thigh Lift and Mini Thigh Lift
Any surgical procedure will leave some type of scar. A plastic surgeon specializes in obtaining the least visible scars, and putting them in the least visible places. There are two methods of Thigh Lift, each with different incisions.
Horizontal (short) scar for a Mini Thigh Lift: the scar is placed in the groin crease, traveling down and around the junction of the thigh and pelvic region
Vertical scar for a Vertical Thigh Lift: the scar starts at the junction of the inner thigh and pelvis and travels downward, along the line where the inseam of a pair of pants would run. It runs a variable distance, but usually ends at the knee, or slightly above. As mentioned previously, the vertical technique may produce a visible scar when wearing shorts or above- the-knee hemlines. This should be taken into consideration when contemplating the surgery.
Dr. Tong will discuss all incision options with you thoroughly.
Details of the Thigh Lift Procedure
Your Thigh Lift surgery is performed in the CAAASF accredited operating rooms at 199 Avenue Road, conveniently located where Dr. Tong has his medical office in downtown Toronto. Thigh Lift is performed in two stages; the first stage involves Liposuction, the second stage is the skin and tissue removal. Dr. Tong will draw some surgical markings on your thighs before the surgery. Dr Tong performs Thigh Lift under general anesthesia. You are asleep and completely unaware of your surroundings.
Mini Thigh Lift
Dr. Tong performs liposuction of the thigh first. It is directed primarily at the upper inner thigh, although the central and lower inner thigh will be suctioned as well. Once Liposuction is complete, the pre-operatively marked crescent of thigh skin is removed just below the junction between the thigh and the pelvis. Dr. Tong lifts the inner thigh skin upwards and stitches along the junction, leaving the scar within the groin crease.
Vertical Thigh Lift
With the vertical scar technique, Dr. Tong performs liposuction along the entire inner thigh, including the knee region. Liposuction helps to decrease the overall size of the thigh and allows for more skin removal. Once Liposuction is finished, the pre-operatively marked ellipse of skin is removed, along the long axis of the thigh. The skin is the meticulously stitched back together using plastic surgery techniques; no staples are used.
Recovery from Thigh Lift
Recovery from Thigh Lift immediately after surgery
Once your Thigh Lift Surgery is complete, our nursing staff will transfer you the post- anesthesia recovery area. In the recovery area, our registered nurses monitor you as you slowly awake from the anesthetic. Once the anesthesia effects have worn off, you are allowed to go home accompanied by your family/friends. You are given prescriptions for narcotic pain medication and antibiotics.
Recovery from Thigh Lift at Home
Once at home you should try to take it easy. You are permitted to partake in light activities such as watching television, reading, and getting up to the bathroom. You should not perform any type of strenuous activity for the first 2 weeks. No strenuous exercise is permitted until four weeks after surgery. Expect to have moderate bruising, and moderate swelling of the area. There may be moderate to severe discomfort. Dr. Tong prescribes narcotic pain medication that should be taken as needed.
Follow-up Visits after a Thigh Lift
Your first visit with Dr. Tong is at one week after surgery. At that first visit, he will remove your stitches. Post-operative visits are also scheduled at 6 weeks and 6 months after surgery. Dr. Tong will monitor your progress as you recover to let you know about specific activity restrictions. During some post operatve visits, photographs will be taken to document your recovery. Photographs are kept strictly confidential, and will be only be used for the purposes of your care, unless you give us permission otherwise.
Like any procedure, Thigh Lift surgery has risks and complications associated with it. The risks are low, but do exist. At your consultation, Dr. Tong will go over the pertinent potential risks and complications associated with Thigh Lift.
Get Educated about Thigh Lift Toronto
Your journey starts with a personal consultation with Dr. Tong. He has extensive experience treating post bariatric surgery patients in dealing with excess skin after weight loss. Be prepared to ask any questions you might have about Thigh Lift or Mini Thigh Lift. Dr. Tong will take the time to all answer queries, and ensures that you have a clear understanding of the entire process, from start to end. You will have the chance to view photographs of many examples Dr. Tong's work as well. Our goal is to educate our patients. We know that an educated patient will make better decisions about their surgery, and their surgeon.
To learn more about how Toronto Thigh Lift surgeon Lawrence Tong, MD can help you with your goals, set up a Thigh Lift consultation with Dr. Tong by giving us a call at (416) 972-0999. You can also let us give you a call; just fill out our contact form and we will call you on the same or the next business day. No physician's referral is needed.
See Dr. Tong's work in our Thigh Lift before and after photos.
Thigh Lift and Mini Thigh Lift at a Glance
What the procedure does
Tightens skin and removes fat of the inner thigh
Duration of the result
Years to permanent
Length of time to perform the procedure
Thigh Lift: 3 hours
Mini Thigh Lift: 2 hours
Type of anesthetic most commonly used
IV sedation or general anesthesia
Length of time off of work
7-10 days
Time to get back to exercise
2 light exercise, 4-6 weeks heavy exercise
Pitfalls your Plastic Surgeon should avoid
Removing too much skin, resulting in wider scars
Not educating patients about potential scar visibility
Performing a mini thigh lift when a regular thigh lift is needed
Dr. Lawrence Tong has either authored or reviewed and approved this content.